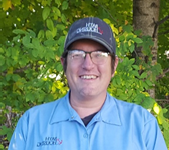 Matt Thompson — Maintenance Technician
Matt will develop your customized Work Plan, order all necessary materials, do any advance construction work, and the installation work at your home.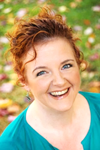 Kristen McEvoy — Comfortably Home Coordinator
Kristen will be your point of contact to get things started, coordinate scheduling and provide you with any necessary updates.
Matt, Kristen, and members of the Bath Housing team have a diverse array of technical skills. Kristen, along with Executive Director Debora Keller and Director of Housing Jess Irish, have successfully completed the University of Southern California Leonard Davis School of Gerontology Home Modification Training Program. Josh Dubois, Director of Facilities, and Keller also received the Certified Aging-in-Place Specialist (CAPS) designation from the National Association of Homebuilders in 2015.