Bath, ME July 15, 2019 – Bath Housing Development Corporation has acquired two parcels in downtown Bath, including the Moses and Columbia Blocks and a parking lot located at 195 Front Street. This acquisition will facilitate the preservation of the character of downtown Bath, encourage economic stimulus in the walkable central core, and maintain rental housing at modest prices for those that live and work in Bath.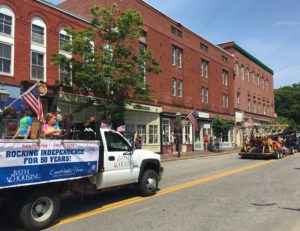 As stewards of these properties, originally constructed around 1893 as the Columbia Theatre and the YMCA, Bath Housing has several short-term goals:
Preserve the ten existing rental apartments as modestly priced housing in the heart of Bath.
Maintain the ground level retail spaces with existing tenants as a vital part of Front Street in downtown Bath.
Maximize the parking lot to help relieve parking pressure in downtown Bath.
Conduct an initial round of improvements designed to make the building safer and healthier, while honoring the historic character of the buildings.
Bath Housing will be exploring long-term options for the property with the goal of historic renovation, addition of more residential apartments, and transitioning existing vacant spaces into occupied spaces to enliven the block and downtown.
Bath Housing Development Corporation is a non-profit organization that works to enhance housing stability for seniors, those with disabilities and families in the greater Bath area in order to have a safe, vibrant and prosperous community.
For more information, contact Bath Housing, 80 congress Avenue, Bath, ME 04530, by calling 207-443-3116 or via the website at www.bathhousing.org.
###