Bath Housing Authority is pleased to announce that Pia Neilson has been appointed to its Board of Commissioners by the Bath City Council. Neilson is a resident of Arrowsic. She is a retired entrepreneur with experience in a variety of sectors, including commercial and residential real estate. She is an active volunteer in a citizen's initiative to prevent homelessness in the midcoast region and in the field of elementary education.
Bath Housing works to enhance housing stability for seniors, those with disabilities, and families in the greater Bath area. Working with its affiliate, Bath Housing Authority, the organization addresses the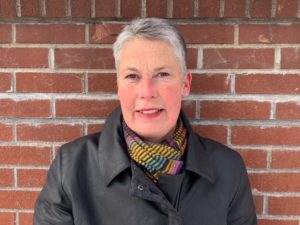 shortage of safe affordable housing available to low income households. Bath Housing serves over 325 households in the area through affordable apartments and housing choice vouchers. Unfortunately, the need is real and many households in the greater Bath region have acute housing needs.
For more information, contact Bath Housing, 80 Congress Avenue, Bath ME 04530 by calling 207-443-3116 or via the website at www.bathhousing.org.